I'm preparing for my Science Storytimes for our Summer Reading Program. I love this year's theme: Fizz Boom READ! There are so many fun science things to do at the library. I've created an hour long program of six sessions for kids in grades 1-3. Each little scientist will explore different aspects of science through stories, experiments and projects to take home.
The first session will be Liquids/Solids::
Book:
Bartholomew and the Oobleck
by Dr. Seuss
Book:
The Secret Science Project that Almost Ate the Schoo
l by Judy Sierra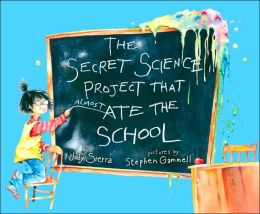 Activity: Have a variety of objects that are solids and liquids. Observe the each object. Make a list describing the objects as a group.
Experiment 1: Make Gloop!
Ingredients:
1/2 cup Cornstarch
1/4 cup water
food coloring
Combine the cornstarch, water, and a couple drops of food coloring in a small container or bowl.
Poke, prod, pour, shake the gloop and observe how it changes between being a liquid and solid.
This recipe was used from the 2014 CSLP Children's Manual.
Experiment 2: Make Slime (this will be made to take home)
Here are some pictures of our trial run with making slime.
Ingredients:
4-5oz of Elmer's School Glue
1/3 cup Sta-Flo liquid starch
Liquid water color or food coloring-a few squirts
Mix the glue and water color together until fully combined.
Add your 1/3 cup of liquid starch in small amounts. Stirring till it is completely mixed in each time.
It will start to look like this....Kinda gross and SLIMY.
As you can tell by this picture Mikayla found the slime very appealing.
Here we have slime. You will really want to get in there with your hands to mix it together. Start kneading the lime like dough to help mix in the starch.
It will start to form into a nice blob like this.
Now it's time to play with the slime.
If you add another splash of liquid starch to your slime it will thicken up to the consistency of GAK.
With the thicker consistency, you can create bubbles using large straws and have lots of fun with it.
I stored my slime in a zip-lock plastic bag and it is holding up just fine. I can't wait to make this slime with the kids in storytime.
Enjoy!