Phew! Seems like I haven't had time to sit down and post some of my newest crafts in a long time. I came up with this one last week for a Preschool-2nd grade storytime. I am showing the movie Creepy Carrots! based on the book by Aaron Reynolds.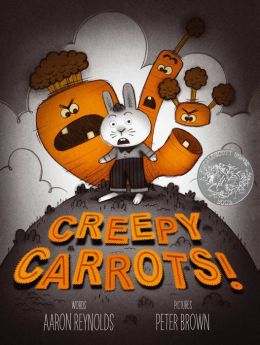 I will also be reading:
Grandpa Green by Lane Smith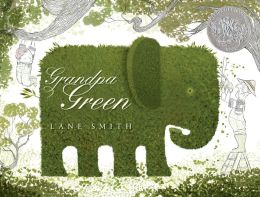 Muncha! Muncha! Muncha! by Candice Fleming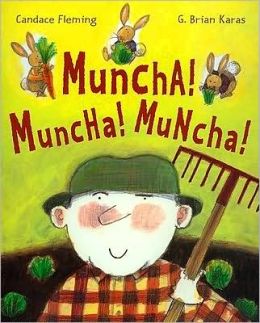 Here is the craft I came up with:
What you will need:
Orange foam
Green yarn
Tapestry needle (or glue the yarn on)
Brown construction paper
Gray strips of construction paper
Kidney beans
Googly eyes
Markers
Cut carrot shapes out of the foam. Mine are about 3-4" long. I used green yarn and a tapestry needle to make the greens of the carrot. It took a little time, but I really like how it looks, and I am doing this craft with a small group of kids.
I cut sheets of brown construction paper in half and then folding each piece in half (hamburger fold) leaving about 1/4" tab on the back half. This is how the carrots will be slipped into the dirt. Glue the sides leaving the top open. I added a gray trim to make it look like a garden. The kids will glue kidney beans around the gray edges to make stones.
Have the kids add some eyes and squiggly mouths to make their carrots creepy.
Enjoy!