I just came across this on Pinterest and had to share. These are the most adorable bookmarks I have ever seen. I plan to make them with the teens during Art Club this month. Here is a picture of what they look like.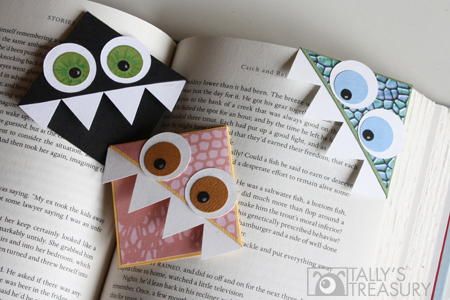 This is from
Tally's Treasures
and there are a ton of other great ideas. I will post the bookmarks that the teens create later this month!
Here is my first attempt at these adorable little monsters...